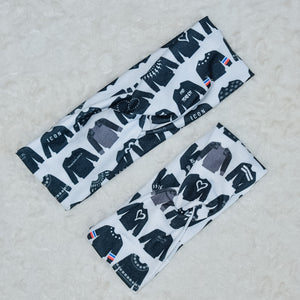 Nothing is "ew" about this headband! Sport all of David's iconic black sweaters at once and match your pup! Now show your pup how much your care for them by matching with a stretchy headband!
-The fabric is a super soft jersey knit.
-Adult headband: 3.25" thick and 19" circumference. 
-Mini headband: 3" thick and 14" circumference.
-Pattern location on each headband may vary.