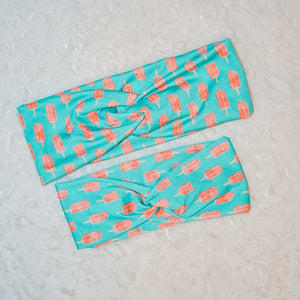 The Pupsicle Headband is perfect to cool you down in the Summer heat. The teal background and the refreshing orange pupsicle are the cutest way to match this year!
-The fabric is a super soft jersey knit.
-Adult headband: 3.25" thick and 19" circumference. 
-Mini headband: 3" thick and 14" circumference.
-Pattern location on each headband may vary.